Translate Documents from Italian to English
Machine translation is awesome, but some documents require a higher level of quality than Google Translate can provide. That's when you need to hire a professional translation company like GTS Translation Services. Click here to get an instant online price quote for Italian to English translation services.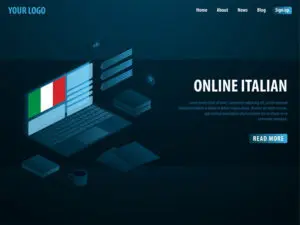 At GTS we make it easy for you to order professional Italian to English document translation services. Just upload your files into the quote form, set the Languages to Italian-English and then select the relevant industry (e.g. technical, medical, legal, financial). You will receive an online price quote and delivery time estimate in seconds. Checkout and payment are quick, easy and online. Once you order your Italian to English document translation, you can track your order 24/7 in your personal tracking window. When the files are ready for delivery, we'll send you a download link by email.
We translate documents in any file format: this includes documents in PDF file format, MS Word, MS Excel, Powerpoint, HTML, InDesign and more. We translate all kinds of Italian documents into English. This includes:
• Patents and associated IP documents
• Legal documents and contracts
• Scientific and academic articles
• Specifications and RFP/RFQ documents
• Medical and Doctor reports
• Financial reports and business documents, business plans
• Certificates
Our price for Italian to English document translation is US$0.19 per Italian word. This includes professional translation and review.
We translate documents from Italian to English for some of the world's leading companies. Click here to see a client list; click here to read some customer testimonials.