American Translation Services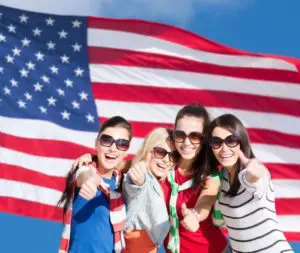 Click here to an instant online price quote for translation services.
GTS is one of the best rated American translation services in 2021. We are listed by B2B consultancy company Upcity as one of the Top 30 Translation Services companies in the USA. We work with many of the largest Fortune 500 companies in America. GTS Translation is rated as one of Clutch's top firms in Florida.
American Translators Association Certification
We are proud to be a corporate member of the American Translator Association (ATA). Many of our translators are certified by the ATA and when required, we can provide a signed affidavit/certificate from an ATA-certified translator.
Translations for American Immigration
Order from GTS when you need an American translation company to translate immigration documents for the United States Citizenship and Immigration Services (USCIS). As a certified translation company, we guarantee acceptance by the USCIS of all official translations.
American to Spanish Translation
English is the most spoken in American households. But there are other languages that are used by large populations in America. For example, it is estimated that the USA has the second largest Spanish-speaking population in the world after Mexico, with over 40 million Spanish speakers. This large population is a popular target for consumer product manufacturers, retailers, healthcare providers, government offices and other business. GTS is your best partner for American Spanish translation.
Translate English to Latin American Spanish
For US companies looking to expand operations in the south part of the continent, GTS is a good choice for your Latin American Spanish translator.
Spanish to American Translator
GTS is an ideal partner for businesses and organizations that need to translate South American Spanish to English for use in the USA. This includes Spanish to American English translation of legal, medical, technical, financial, marketing documents, websites and website content.
American to British Translator
While slight, there are differences between American English and British English. These differences can be significant from a cultural aspect, and many businesses maintain separate marketing and website for the US and the UK. Choose GTS as your American English to British English translator and get the best results for your customers in the UK.
American to Chinese Translator
Chinese is the third most spoken language in the USA, with over 3.5 million Chinese speaker. GTS has extensive experience in Chinese translation services and is your best choice for your Chinese to American translator.
African American Slang Translator
As one of the leading ethnic groups in the US, African Americans have had a significant impact on the vernacular used in American. Here is a relevant link. Here is a classic scene from the movie Airplane depicting fictional use of Jive language.