Biotechnology Translation Services
GTS is a certified provider of biotechnology translation services to leading biotech companies, pharmaceuticals and contract research organizations (CRO). We work in over 70 languages including French, Italian, German, Spanish, Chinese and Japanese. We also translate from any language into English. Click here to get an instant online quote for document translation services.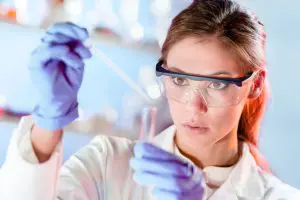 Our quality policy is certified as compliant with the ISO 17100:2015 standard. We provide signed Statement of Accuracy certificates with all translations. We can also provide back translation and validation when required by the IRB or regulatory authority.
According to the Biotechnology Industry Organization (BIO), there are more than 300 biotech drug products and vaccines currently in clinical trials targeting more than 200 diseases, including various cancers, Alzheimer's disease, heart disease, diabetes, multiple sclerosis, AIDS and arthritis.
As more and more clinical research and drug manufacturing is being done in multiple countries and in multiple languages, quality language services can help bring a biotech medical product to market faster and can help streamline the clinical trial process. Translation may be required at many stages, including clinical research, regulatory submission and review, production and marketing. Moreover, the evolving requirements for compliance with EU directives and regulations is also driving increased demand for medical and pharmaceutical translation services.
The biotechnology translation services that GTS provides include:
Case Report Forms (CRF)
Clinical trial materials, clinical study agreements, clinical protocols
Informed Consent Forms (ICF)
Doctor Guides
Drug Inserts
Manufacturing Specifications
Marketing materials and web content
Patents
Patient Guides
Patient Questionnaires
Regulatory Documents
Customers in the Biotech, Medical Device and Healthcare industries have come to rely on our team of subject-matter experts for even the most complex translations. Our human resources include linguists with experience in genetics, biochemistry, biotechnology, chemistry, pharmacology, toxicology and more.