Translation Services for the Healthcare Industry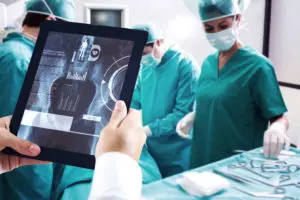 GTS is the leading company for healthcare translation services, providing a wide range of translation services to the healthcare industry. Our health care industry clients include hospitals, medical schools, developers of healthcare equipment, medical device companies, pharmaceutical companies, biotechnology companies and CROs. We also provide document translation services for the medical tourism industry.
Click here to order healthcare translation services online.
COVID-19 Related Translations
GTS is helping customers in the healthcare industry in the fight against the COV-19 pandemic. This includes translation to support COVID-19 vaccine development, safety information and notices, and translations for medical devices used in COVID-19 treatment.
Expertise in Healthcare Translation
Customers in the healthcare industry have come to rely on our team of subject-matter experts for a wide range of healthcare translation services. Our experts include linguists with training in most branches of medicine, biochemistry, biotechnology, chemistry, pharmacology and toxicology.
Here are some of the healthcare translation solutions that we provide:
Translation of clinical trial documents for clinical research and new drug development. Translation and back translation of Informed Consents.
Medical device manuals and Instructions for Use (IFUs)
Translation of medical reports, pathology reports, lab and imaging results
Software localization of healthcare products
Medical insurance documents
Certified Healthcare Translations
We provide certified translation which are recognized by courts, government agencies and IRBs/Ethics committees. Our quality policy is certified as compliant with the ISO 17100:2015 standard. All translation of healthcare documents are provided with a signed translation certificate.
Healthcare Translation in all Languages
We provide translation of healthcare documents in over 80 languages. This includes French, Italian, German, Spanish, Japanese, Chinese, Arabic and Portuguese. We also translate health care texts from any language into English.
Related Posts from the GTS Blog
GTS Translation Steps Up to Assist in COVID-19 Clinical Studies
Using Translation Services in Investigator Initiated Trials (IIT)