GTS Translation FAQ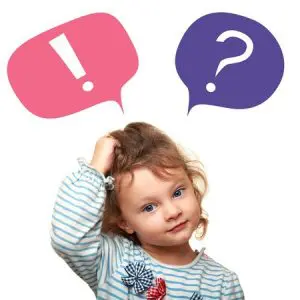 Here are some questions which are frequently asked by our customers.
There are so many translation companies. Why should I order from GTS?
GTS Translation is one of the best rated translation companies in the industry. Read our client testimonials and customer reviews and see why our customers love us. We consistently deliver high quality translation services; we rarely miss a deadline and our prices are very competitive.
Can you also tell me a little about how you translate/edit projects? What is your quality process?
Our translation process is compliant with the ISO 17100:2015 quality standard. All work is reviewed prior to delivery using the four eyes principle. All translators and reviewers are native, in-country professional translators.
Are your translations done by humans or machines?
GTS uses an entirely human translation process. All translations are done by native, professional, subject-matter expert translators. We do not use machine translation (like Google Translate) in our process.
I need a quote for translating documents. How can you help?
You can get instant translation price quotes online on our website. Just select the languages and upload the files to get a price quote in seconds.
Do you provide quotes over the phone?
NO, we do not.
I don't have the final documents that I need translated. I was wondering if I could send some of the draft copies to get quoted at this time. Please let me know what is required for your quoting purposes.
If you do not have the final documents ready, you can upload draft or test documents to get a price estimate. You can also use the GTS translation cost calculator to get a price estimate based on the number of words.
We are currently looking for a translation supplier. We ask for a sample translation so that we can verify the quality of translation services. Will you provide a free sample?
NO. We do not provide free translation samples under any circumstances. But we will be happy to provide a paid sample for your evaluation. You can order the translation sample online on our website.
I don't have the final documents that I need translated and I just want some ballpark price information. Can I call or write to you to provide some general price information?
NO. We do not provide general price information by phone or by email.
You can get general price information on our website on the following pages:
Translation prices per word
Document translation price guideline
I want to get an online quote for translation services but I am hesitant to upload sensitive documents on your website. How do you address the issue of confidentiality?
When you upload documents for a price quote, your information will not be seen by anyone. The instant price quote that you receive is generated by software. Your documents will only be seen by GTS employees once you complete the order. If you need us to sign an NDA before you upload documents for quote, please contact us at [email protected]
We have two identical medical informed consent forms to be translated from English to Spanish. The differences between the identical informed consents are the protocol ID #. Everything is the same except the ID #s. Do you have a special discount for translation since it's almost identical?
Yes, we provide discounts for repetitive texts. Please send the documents by email to [email protected] We will analyze the files to determine the extent of the repeat texts and offer a discount accordingly.
We need to update a manual that GTS translated for us previously. Can I get a discount?
Yes, please click the Update Translation button in your client dashboard. Please note that you need to be a registered client to access this page.
Can we get a certified certificate of translation?
Yes, we provide translation Statement of Accuracy certificates free of charge. You can download the certificate from the View Order window once your translation is delivered.
I requested a quote to have a booklet translated from English to Portuguese. I see the two available payment options online are credit card or PayPal, but I can't use these options at the university. I was wondering if I could pay using a check.
We accept Purchase Orders if you pass a credit review and if your budget is over $5,000. If you would like to order a translation project against a PO, please contact us at [email protected]
If I send a PDF file, would it be possible to receive the document in a Word file? Also, is there a way to keep the layout of the booklet or is this not possible?
If you order a translation of a PDF file, we will convert the PDF file to MS Word format using one of several OCR tools at our disposal. The result of the conversion varies depending on the quality of the PDF file. In many cases the original page layout is retained to a very high degree of accuracy. In some cases (e.g., scanned documents or pages with multiple columns), it will be difficult to exactly retain the original page layout and we will provide our best rendition of the page layout.
Do you support InDesign and other DTP apps
Yes, we support most file types including INDD files. We translate INDD files directly and provide a ready-to-publish translation.
Do you translate handwritten texts?
No, we do not. If your file has handwritten texts then please do not order from us and find another translation agency.
I received an online quote and I want to order. Are there any additional fees or taxes?
No, there are no additional fees or hidden costs and you won't pay any more than the quoted price for the translation.
I saw an online quote for $14.76 but when I checked out the price was $125. Why is that?
We have a minimum order policy. The minimum order varies from time to time.
I took photos of my documents on my smartphone and have the files in JPG, GIF or PNG file format. How can I get a price quote?
Insert the JPG, GIF or PNG files in an MS Word file (you can just drag-and-drop the graphic files from MS Explorer into MS Word). Then save the file as a PDF using Save As–PDF. Then upload the PDF file for an online quote.
I had your translation reviewed internally and made some changes. Can you check and see if our revisions are correct?
Yes, we will review the changes and let you know what we think. You can upload the revised documents in your Project Details window. Some customers have a native language speaker on their staff and ask him or her to review the translation. It should be pointed out that not all native speakers are qualified linguists and we have seen revisions which are incorrect. We maintain that our translators, reviewers and quality system result in a high-quality translation which does not require internal review.
I would like to drop off hard copies at one of your offices, is that possible?
No. If you only have hard copies, please scan them into PDF files. Once you do so, please get the price quote online.
I need signed, notarized hard copies. Can you mail them to me?
Yes. We can notarize translator affidavits and translation certificates and mail them to you for an additional fee. Please contact us at [email protected] if you require this service.
Updated January 6, 2023