HIPAA Compliant Translation Services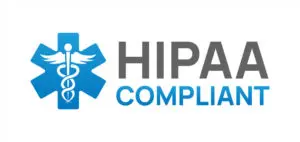 Since 1996, the Health Insurance Portability and Accountability Act (HIPAA) has been protecting the privacy and security of patient data. HIPAA covers privacy rules, security rules, breach notification rules and other rules designed to protect sensitive patient health information.
The HIPAA rules and regulations cover a wide range of topics, with patient privacy being the top focus. By law, all medical patients have the right to privacy of their medical information. As a direct result, HIPAA compliance has become a top priority for healthcare organizations nationwide. 
Choosing an HIPAA-compliant translation provider like GTS will help your organization meet the security requirements and maintain its good reputation. As a certified medical translations service provider, GTS complies with HIPAA to protect the confidentiality of all protected health information (PHI) in the documents that we translate.
Translation providers are considered to be Business Associates as defined in the CDC regulations. As such, GTS operates as a covered entity for the purpose of HIPAA compliance.
The following is our HIPAA statement:
GTS commits to process all protected health information (PHI) for the purposes of translation only and will never disclose PHI data under any circumstances.
GTS has the appropriate procedures and safeguards in place to ensure the confidentiality of PHI. This includes physical, administrative and technical safeguards.
GTS will use encrypted emails when transmitting documents that require HIPAA compliance.
The GTS website and document translation portal is a dedicated secure server which uses Secure Socket Layer (SSL) technology to make sure that all PHI is protected.
All translators and project managers that are exposed to PHI are required to sign a confidentiality agreement that protects patient privacy. Translators and project managers are briefed and trained on the rules of conduct related with HIPAA compliance.
GTS will delete any confidential documents and records which contain PHI from the company server and backups upon demand from the covered entity.
GTS will redact any PHI from the documents we translate as required by the service contract with the covered entity.
Medical Translation Related Pages:
Biotechnology – Clinical Trials – Healthcare – Medical Devices – Pharmaceuticals – Informed Consent Forms – Back Translation – Drug Study Labels – Translation of Instructions for Use (IFU) Labeling