The Best Dutch Translation Services are only a click away!
Looking for fast Dutch translation services? Click here to get started on your order now. Just upload the documents you need to translate and get an online price quote in seconds. We'll make sure you get your Dutch translations fast and at the best quality humanly possible.  New customers get a 5% discount on the first translation order using coupon code NEW5.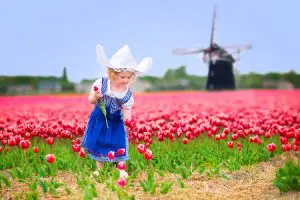 GTS is a translation company that provides high quality Dutch translation services using a tested team of native, in-country Dutch translators. We provide expert Dutch translation services in many areas including technical, medical, legal, patents and IP documents, software, engineering and financial. We also translate from Dutch to English and between Dutch and over 60 other languages.
Dutch is the official language in the Netherlands (Holland) and is also spoken widely in Belgium. Home to some very large companies (like Shell, Phillips, Unilever and Heineken), Holland is among the world's top 10 exporting nations. Dutch is also one of the official languages of the European Union. If you are doing business in any of the Dutch speaking countries, choose GTS as your partner for all of your Dutch language needs.
Dutch language tip: When ordering a translation in Dutch, find out which country the translation in intended for as there are differences in language usage between Holland and Belgium. Make sure that the translators you use reside in the target country. For example, a translation made by a Belgian Dutch translator may sound funny to a native speaker of Dutch in the Netherlands. Dutch is very similar to Flemish, one of the official languages in Belgium, and some Flemish influences may be present in a Dutch translation made by a Belgian translator. Click here for more information on Flemish translation services.
Online Dutch Translation Dictionaries
Here are some free online Dutch dictionaries which we can recommend: