Danish Translation Services
Is Carlsberg probably the best beer in the world? Nobody can say for sure but two of the world's largest beer companies, Carlsberg and Tuborg, are Danish. Not a bad achievement for this small Scandinavian country of about 6 million people. So whether or not you drink Danish beer, GTS can help your business efforts in Denmark by providing high quality Danish translation services. Click here to get an instant price quote for Danish translation services.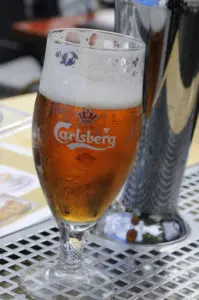 We provide expert Danish translation services in many areas including medical, legal, marketing, web content, software, engineering and financial. We also translate from Danish to English and between Danish and over 70 other languages. Click here to get an instant online price quote for Danish translation services.
We provide Danish translation services to some of the world's leading companies: this includes Siemens, Thompson Medical, Teva Pharmaceuticals, Astra Zeneca and Universität Siegen.
English to Danish translation is one of the most expensive language pairs in the translation industry. This is due to the high cost of living in Denmark and the low population in the country. Click here for general information on translation prices.
The professional level of Danish translators is usually very high. There is a system of State-authorised translators in Denmark (Danske Translatører).
Danish language fact: Danish is very similar to Norwegian. If a Dane meets a Norwegian person, the two can conduct a fluent conversation without having to hire an interpreter.