GTS Translation: Your Reliable Partner for Exceptional Danish Translations
GTS Translation has a proven track record in delivering accurate, high quality Danish translation services. At GTS Translation, our track record speaks for itself. With a proven history of delivering accurate and high-quality Danish translation services, we are your trusted partner for all your language needs. Experience seamless communication and precision in every translation with GTS Translation.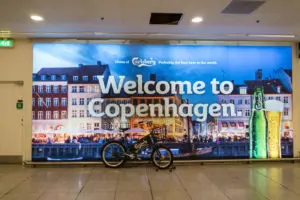 We provide expert English Danish translation services in many areas including medical, legal, marketing, web content, software, engineering and financial. We also translate from Danish to English and between Danish and over 70 other languages. Many of our Danish translators are state-authorized translators in Denmark (Danske Translatører).
Trusted by Professionals: Best Language Support
We provide Danish translation services to some of the world's leading companies: this includes Siemens, Thompson Medical, Teva Pharmaceuticals, Astra Zeneca and Universität Siegen.
Danish to English Translation
We can translate any type of text from Danish to English, using our tested team of native Danish English translators.
Danish Medical Translation
GTS provides certified Danish medical translation services to pharmaceutical companies, medical device manufacturers, biomedical companies and CROs. This includes:
Clinical protocols and protocol synopses
Informed Consents
Clinical trial agreements
Instructions for Use for medical devices
User manuals for medical software
Study drug labels
Localization of medical software
Danish Technical Translation
GTS provides a wide range of high quality Danish technical translation services for customers worldwide. This includes Danish technical translation of:
Danish Legal Translation
GTS provides a wide range of high quality Danish legal translation services for companies that are doing business internationally. This includes certified and sworn translations for Denmark. This includes:
Contracts
Legal agreements
Affidavits
Patents
Court and litigation documents
Danish Business Translation
GTS provides a wide range of high quality Danish business translation services for international companies. This includes:
Certified Danish Translation Service
GTS is a certified translation company: our Quality Management System is compliant with the ISO 17100:2015  standard. This ensures that your Danish translations are delivered on time and at the expected quality level.
Danish Translation Case Studies
Here are some Danish translation projects that we have done in 2023:
Danish language translation facts 
Danish is very similar to Norwegian. If a Dane meets a Norwegian person, the two can conduct a fluent conversation without having to hire an interpreter.
English to Danish translation is one of the more expensive language pairs in the translation industry. This is due to the high cost of living in Denmark and the low population in the country. Click here for general information on translation prices.