Best Translation Services Canada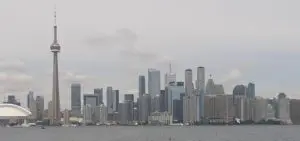 Are you looking for professional translation services in Canada? Look no further than GTS. For the past ten years, we have been providing our customers in the Canada with accurate, best quality translation services in over 80 languages. We support customers in all major UK cities including Montreal, Toronto, Ottawa, Calgary, Edmonton and Vancouver.
Document Translation Services Toronto
Count on GTS Translation for fast, reliable document translation services.
| | |
| --- | --- |
| Click here to get a quotation for documents translation service and to order online. | Get Free Price Quote |
| If you don't have your documents ready yet and are looking for a general translation price estimate, click here: | Get Free Estimate |
We translate the following kinds of documents:
Technical manuals
Medical device manuals
Legal Translation Services
GTS provides translation of all legal documents for solicitors, law firms, corporations and private clients. This includes professional translation of:
Contracts and agreements
Affidavits
Patents
Wills
Articles of Incorporation
Divorce documents
Certified Translation Services Toronto
Order from GTS when you need  to certify a document for use in Toronto, Montreal and all other cities Canada. GTS provides certified translation of all official documents including:
Passports
Driving licenses
Utility bills
Medical reports and hospital records
French Canadian Translation Services
Most companies in Canada are required to various documents in English and in French, which are the two official languages in Canada. This includes website content, retail products packaging, drug inserts, SDS and more. Any company with a business presence in Canada is also required to maintain documents in Canadian French. GTS is your best Canadian partner due to our experience and expertise in providing professional French Canadian translation services.
Affordable Translation Prices
GTS offers the most competitive prices in the translation industry, starting at CAD $0.10 per word for professional document translation and review. Click here to read our document translation price guideline and start your translation project today.
Here are some of our translation prices:
English to Spanish translation: CAD$ 0.10
English to Brazilian Portuguese, Chinese, Russian: CAD$ 0.12 to  CAD$0.16
English to German, Dutch, French, Italian: CAD$ 0.17 CAD$ 0.29
English to Japanese, Korean: CAD$ 0.17 to CAD$ 0.26
German, French, Spanish to English: CAD$ 0.17 to CAD$ 0.26
English to Icelandic, Swedish, Danish, Norwegian, Finnish, Swiss German: CAD$ 0.26 to CAD$ 0.35
You can get additional per word translation prices by clicking here.
Price Discounts for Document Translation Services
Use GTS coupon codes to get a discount for professional document translation. New customers get a 5% discount on their first order. Click here for more information on translation price discounts.
Contact
Our offices are located the city of Montreal:
GTS Translation Canada
1918 Boul. Saint-Regis
Dorval Quebec,
H9P 1H6, Canada
Call GTS Translation UK on +1 (866)280-9038